We provide relevant, actionable and practical solutions tailored to address the challenges specific to each client
We are a premier provider of corporate training and consulting services. For over 15 years, the individuals in our team have collaborated with clients to optimize personal, team and organizational performance. These individual efforts have been summed up and optimized in WiServe to better the everyday of our clients.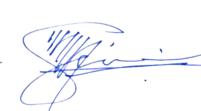 Who we are and what we do
We are a front line Business Consultancy Firm. We deliver tailored solutions to training needs and assist our clients to efficiently manage their projects.
In order to acquire our services please kindly send us your inquiry via email. We shall revert back immediately.
Our Purpose
Our Mission
Our Values
Stitch up the gap to PROGRESS
Our purpose is to help stitch up the gap to PROGRESS, without breaking Cultural Identity
Help you make pragmatic and sustainable improvements
To enable our clients make pragmatic and sustainable improvements in their day to day operations, as they expand to attract exceptional stakeholders.
Passion
We enjoy doing what we do and every mission we embark on with you is the very essence of our DNA
Adaptability
Neither you nor we can determine how the plan works out on the ground. We stitch to fit prevailing conditions
Uniqueness
You are YOU and what works for you only works for you. At WiServe, we capitalize on your strengths and values, to make it your Story.